"Monster Girl: Ghost in the Attic" (Book 2) is available NOW!!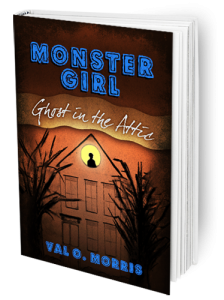 "Monster Girl" book 2 is now available at Amazon!
Following the events of the first book in the "Monster Girl" series, Viki and Herman find clues that take them on a mysterious journey as they try to discover the identity of the ghost in the attic.
When Viki defies her parents by sneaking out of her house, she witnesses her sister, Suzy, in a compromising situation that puts Suzy's life in danger. But if Viki speaks up, she'll be ratting on herself as well.
Does Viki do the right thing and tell the truth before it's too late to save her sister? And just how will the mystifying ghost in the attic play a part in what Viki ultimately decides to do?
Thank you to all the Monster Readers out there who have supported me in my writing adventure!