The sequel is finally here!
Well, almost, but you can pre-order it here. Zombie Boy 2: Level Up will be released on September 27th… that's NEXT Tuesday!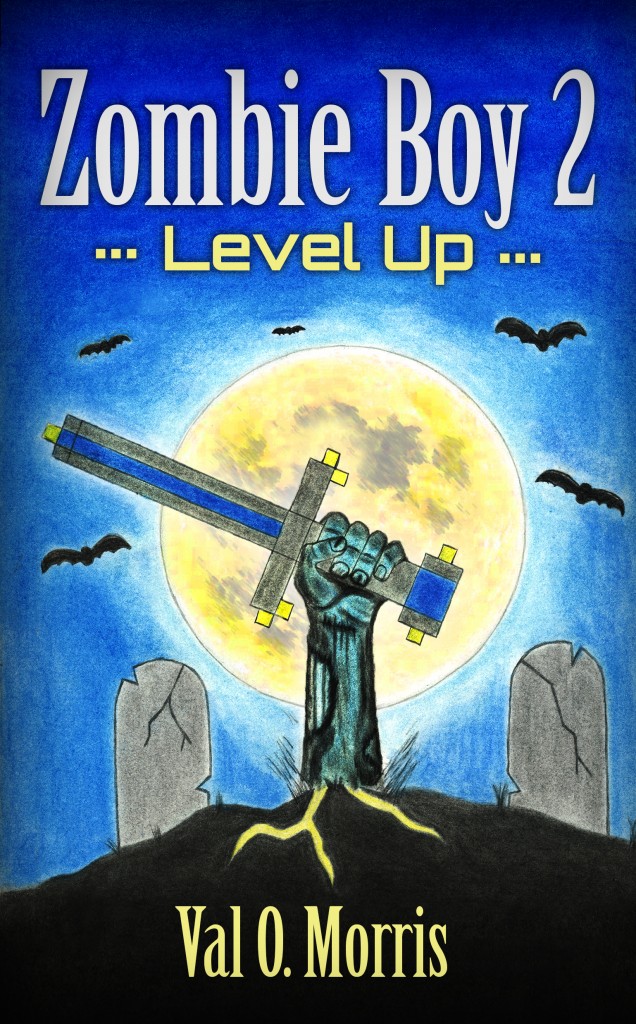 The cover was illustrated by my talented artist/musician friend, Jason Whitt. I think he captured the essence of Zombie Boy perfectly! I can't wait for you to read it! The synopsis is below, but be warned… if you haven't finished Zombie Boy: Press Start (book 1), there are SPOILERS ahead!
Synopsis:
Trapped in a video game overrun with zombies, Katie's life is in jeopardy.
Liam Walker, a now leveled-up zombie hunter, suspects that HoriZon Corp, the virtual reality game developer, is somehow behind it all. Liam must use the experience he gained from the first adventure and return to the video game world that took his best friend. With new foes threatening their plan at every turn, Liam and friends battle mini-bosses, giants, and hordes of zombies across many familiar video game settings in search of Katie.
Can he and his friends escape the zombie apocalypse and get out of the game world alive… once again?
Twice the action, double the adventure!
Don't forget, you can pre-order your copy today, and it will be automatically delivered to your Kindle or Kindle app on release day!