Tis the season for top 10 lists! What's great about them is that they expose us to gems we may have missed. Rarely do I meet someone who agrees with my tastes 100% of the time, but I enjoy reading why people liked the movies they did, and if it grabs my interest I'll check it out. There are still several movies I wanted to see that I haven't, but I had to cut it off somewhere. I'm sure I'll tweet about them as I see 'em.
One thing to know about my tastes is that despite my indie horror filmmaking background, I was raised on Spielberg and make no apologizes for it. So when a big budget studio picture comes along and wins my affection, of course it's going on my list. Another thing to know about me is that I'm a huge horror fan, and horror takes up at least 85% of everything I watch. Sci-Fi and Action/Adventure take up the rest with a small dose of drama and TV to fill in the gaps.
This year has been an interesting one for horror. Horror on VOD/DVD won the battle against theater releases this year. I saw MANY more good horror movies from the comfort of my recliner, on my big TV, and eating my own yummy homemade popcorn than previous years. What's even more interesting is that my top 10 favorites of 2014 contain more non-horror than I expected. Science-fiction/action movies really upped their game this year with big theatrical releases. I may be in the minority, but horror lost out to the more sci-fi fare of Godzilla and Guardians of the Galaxy. 2015 looks to be similar what with Jurassic World, Star Wars and the like coming out. As much as I love indie horror, I do miss those really great big horror releases of yesteryear. With that out of the way, here are my favorite movies of 2014!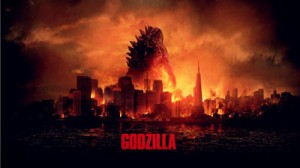 1. Godzilla – I love this movie more every time I watch it. Bare with me. This mini-review will be as huge as Big G himself. There's been a lot of hating on Godzilla lately. I get it. Not everyone is into the Big G. I'm not into torture porn or sparkly vampires. Most of the complaints have been centered around the fact that we don't get 120 minutes of nothing but Godzilla. Don't get me wrong, I would love that too, but there is such a thing as build up and suspense. Remember when we were kids and we had to *wait* for that coveted toy rather than get it immediately? When we had to wait for it, wasn't it that much more exciting?
Part of the problem with the lack of suspense these days is that the current generation of movie goers are used to getting everything within a few seconds and with only a few screen taps. I'm guilty of this, too. Having things more accessible is cool. We can pull up a movie on our phones and start watching it within seconds. But I do wonder if the desire for instant gratification isn't killing suspense in movies.
Monster fans whining about not getting more monster fighting in Godzilla had their chance to see just that in Summer 2013. It was called Pacific Rim, and yet no one went to see it. I highly recommend it, especially if you love big robots and giant aliens!
The problem with hating on Godzilla is that it shows we're a society of instant gratification junkies. When studios read complaints about not enough of the good stuff, eventually that's all we'll get. The irony is then the good stuff won't be the good stuff anymore. It'll be the norm. Rinse. Repeat.
Regarding suspense, movies like Jaws and Jurassic Park did it right. They employed the "less is more" idea and used it to perfection. We don't get the T-Rex in Jurassic Park until 45 minutes into the movie. And it was worth every minute of the wait. Ever hear anyone complain about that scene not delivering? Me neither.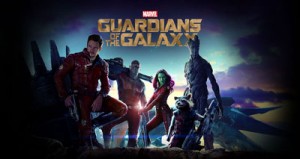 2. Guardians of the Galaxy – Guardians is like Star Wars for the current generation. Everything about it is awesome. Guardians screams for future movies where we get to not only explore these characters more, but the beautiful worlds. I want to visit every world again and have whole movies dedicated to them. The richness is there. Let me also say that with few exceptions (Spider-Man and X-Men) I have never been a big fan of the Marvel superhero movies. It seems like ever since 9/11 we have had this insatiable need to be saved by a super-human being with magical powers. I miss the every man hero and the anti-hero. However, Guardians really turned that superhero mythos on its head and I'm totally happy it did. (The awesome James Gunn played a big part in that, as his style oozes into every scene.) I'm still waiting on a truly epic and awesome Ghost Rider franchise. Come on, Marvel, give an old comic book geek a bone, will ya?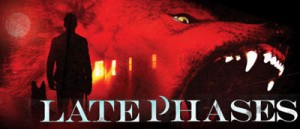 3. Late Phases – We haven't had a truly great werewolf movie since the 80s. Dog Soldiers and Ginger Snaps have come close, offering different spins on the tried and true legend. Speaking of the 80s, Late Phases really shows its appreciation for another great lycan movie that came before it – Silver Bullet. Affectionate nods are scattered throughout this excellent movie. Do not let this one get away. Top notch acting, creatures, and suspenseful scenes that are truly terrifying really set this one apart from the pack. (See what I did there?)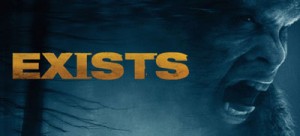 4. Exists – Here's another tidbit about me. I absolutely abhor found footage movies and cannot wait until that fad is over. However, I absolutely loved Exists. But here's the the thing. Just because found footage appears to be easier to make for indie filmmakers, it's not. Found footage still requires focus (both narratively and literally, heh) and a good sense of how to tell a story. Exists was also directed by a found footage veteran director. Do I wish Exists had been shot with the more traditional narrative style of using a tripod? Absolutely. But I can't deny its effectiveness as a well-made, suspenseful movie. My dvd is already pre-ordered.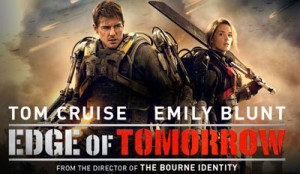 5. Edge of Tomorrow – Here's a gem of a movie that suffered from poor marketing. I disagree that the title was part of the problem. The title makes perfect sense once it's clear what the premise is (which should have taken 10 seconds). That's why I think the marketing failed. However, if you saw this one, you're likely to agree that it's a solid sci-if action movie, and if you haven't, give it a chance.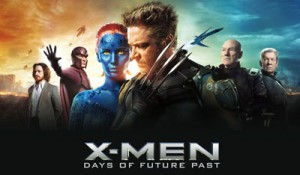 6. X-Men: Days of Future Past – I really dig the X-Men movies. I never read the comic (I was into Ghost Rider instead), but was immediately drawn to these characters with the very first X-Men movie. All the subsequent sequels are also solid movies that can stand on their own, because this series doesn't suffer from an overly emotional setup. Yet at the same time, fans get those emotional moments throughout the series. By comparison, I absolutely love the original Spider-Man thanks to its necessary, fun setup, and I miss that in its sequels. I enjoyed Days of Future Past despite two minor complaints. One is the under use of all the familiar characters from past movies. There's no character development; they're just there. It's nice to see them, but it would've been even nicer to have gotten a little more. Especially with Kitty Pryde (Ellen Page's character). She has an important job, and from what I understand, it's even more important in the comic, yet there isn't any development there. And two, I felt it could have used a bit more insight into Magneto's younger-self. I only say that because I find good villains fascinating. After all, they are the heroes of their own stories. All that said, I'm curious what direction they will take the story after how this one ended. The main thing I enjoyed about Days of Future Past is how well connected it is to the rest of the series (including the Wolverine spin offs).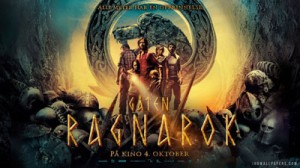 7. Ragnarok – An unknown Norwegian gem of a movie that has great acting, beautiful cinematography, a monster, and a lot of heart. Ragnarok is not only a beautiful and well told monster movie, but the best part is the modern-day filmmakers know how to use a tripod. That's code for it's NOT found footage. Netflix is currently streaming this and kudos to them for streaming this with subtitles. Think Indiana Jones with giant creatures and you have an idea what to expect.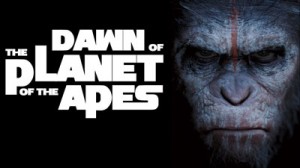 8. Dawn of the Planet of the Apes – While it did not have the emotional impact that Rise did, Dawn is still a worthy entry to this franchise and I hope it continues. There's a lot of social commentary here that doesn't come off as preachy. And it goes without saying, but the animations are ah-ma-zing!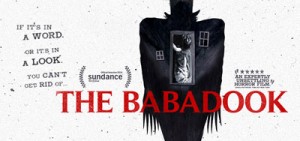 9. The Babadook – Even knowing going in that it wasn't *really* a horror movie even though the critics (horror critics included) were passing it off as such, I was still disappointed. However, I do think it was a good movie – if I look at it as a dramatic piece and not a horror movie. Essie Davis did an amazing job and there's nothing that can argue that. The cinematography was great, too. And yes, the kid was annoying, but he needed to be. That said, I really wish it was the horror movie everyone made it out to be – and the one I imagined in my head – because the Babadook character could have been so creepy and cool. Still, it makes my top 10 list because it is a solid movie – albeit very horror-lite. I'm looking forward to giving this one another viewing once it gets Blu-ray distribution.
10. Cheap Thrills – Violent movies for the sake of being violent aren't really for me. (Give me monsters or ghosts any day!) However, Cheap Thrills really touched on something interesting. Who's to say the, quote, bad guy, is really the bad guy? The commentary on social status and how far humans will go really blurs those lines. Solid movie.
Honorable mentions: Alien Abduction, The Taking of Deborah Logan, Paranormal Activity: The Marked Ones, Stage Fright, Blood Glacier, and Horns. I saw Horns after I had made this list, and it could have totally been in my top 10, but I couldn't decide what to demote. See it for sure.
Header image: Flickr Creative Commons 'filmstrip 4′ by Peter Lippett