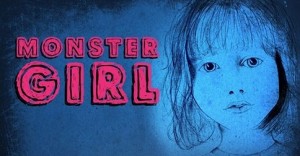 "Monster Girl" is now available at Amazon!
A young girl, obsessed with monsters and the supernatural, befriends the ghost of her grandfather and, with his help, learns valuable lessons while dealing with a bossy older sister, parents who ignore her, and a school bully.
When Viki and her family move to a new house in Draxon Hollow, she makes both a new friend and enemy. While unpacking, she discovers the unexpected … the ghost of her grandfather, whom she had never met.
During a Halloween celebration, Viki is humiliated in front of her classmates. With the guidance of her ghostly grandfather, she devises a plan to teach the bully a lesson.
What she does next may be surprising … for a Monster Girl.