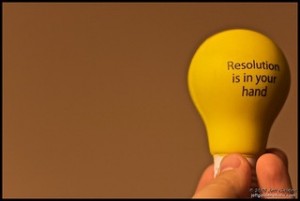 To resolve means to "make a firm decision, or resolution, to do something". Typically, resolutions are made at the start of each new year and most, unfortunately, don't get accomplished. I'm certainly guilty of it, too.
However, it's important to make a list of goals that we'd like to see accomplished. There's something about seeing it in writing that helps make it more real. And if it's real, there's a better chance of seeing them come to fruition. It's also important to take a moment and make note of things we accomplished the year before.
In early Jan 2014, I set out to write and publish my first book. I remember that Sunday like it was yesterday. It was a mild, sunny winter afternoon. My dogs and I were relaxing on the deck in the sun with my writing notebook in my lap. Inspiration for a ghost story struck, and six months later I had a rough draft. Another three and "Monster Girl" was published. I've been riding that wave ever since. All I feel now is the desire to improve and write more stories! I've learned a TON during the first few months of being a published author. All that I learned will help me in the year ahead.
There are a few things I'd like to accomplish in the new year in order to see my writing career grow. They are:
1. Publish my second book – Recently, I announced the completion of the first draft for book 2 in the "Monster Girl" series. Now that I know that I can finish a book, it's become an addiction. More details will be available very soon! It'll be here sooner than even I realize.
2. Publish my books in audiobook format – I think this is an important area for stories and one I'm eager to dive into. It'll be a slower publishing process, but I plan to initiate the transition in the first quarter.
3. Publish my first horror novel – This will undoubtedly be my third published book, as I've already begun the first draft. It will be darker and more mature in tone from previous books. My background is in horror, so it's only natural that I take this next step.
4. Expand to other platforms – It's important to reach readers who aren't Amazon customers, and 2015 will likely be the year that I expand to other digital platforms like Kobo, Barnes & Noble, and Apple. I say likely because it will be beneficial to wait and make the move after I have at least 3-4 published works.
5. Publish another monster-themed book set in Draxon Hollow – I already have the outline for a book similar in scope to "Monster Girl" that will be even bigger and monster filled, and I cannot wait to write and share it! It's basically a scary monster story I wish Spielberg had made when I was growing up!
6. Publish Halloween themed book of short stories – Halloween is my favorite time of year. It's not just a single day; it's a month-long celebration, and a book of short stories seems like a great way to show my affection! This book will happen whether it's in 2015 or not.
7. Blog a book – To "blog a book" means to publish publicly, in blog form, the work (fiction or non-fiction) while it's being written. Blogging a book is an interesting concept to me and one that I wouldn't mind trying. It's number seven on my list because, while I do want to experiment with it, it's not a top priority. And when I do get around to trying it, it could be for a short story and not a book. (Thanks to Nina Amir for the inspiration!)
Whew! That's seven big goals right off the bat! And I didn't even mention the possibility of "Monster Girl book 3″. Oops, just did!

Do I think all seven will be accomplished? Maybe, maybe not. Like every year, my goals grow and change as I do, and a revised list midway through the year may be necessary. Seeing these goals in written form gives me a solid jumping off point, and I'm very eager to take the plunge! Come along, it'll be a wild ride!
Wishing you a happy and prosperous New Year!
Top image: Flickr Creative Commons 'Resolution is in your hand' by Jeff Golden